Contact
City Park Psychological Services LLC
209 West Patrick Street
Frederick, MD 21701
Office hours also available at 1140 Opal Court, Hagerstown, Maryland 21740 by appointment.
Please call or email to check availability.
Email: drlou@cityparkpsychological.com
Phone: 301.401.2813
View Larger Map
Parking
There is metered parking on Patrick Street.
Alternately, you may park for up to two hours  on Carroll Parkway which runs parallel to Patrick.  Make a right turn at  the first light past the office on Degrange Street and then making a right on Carroll Parkway.  You can then walk down Bentz Street to the right and then make a right on Patrick Street.
Please enter the Building through the 211 West Patrick Street green doors.  The office waiting room is the first door on your right.  There is a sign on the door and please watch your step as you enter as there is a slight rise into the waiting room.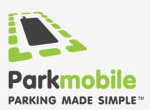 Download the Park Mobile App.  (Now available in Frederick)